Six Year 6 students selected from across 59 primary schools in Western Sydney and the Blue Mountains recently competed in the Diocesan Voice of Youth Public Speaking Competition Grand Final on the 20th of September.
The annual event showcases the incredible talent and thought-provoking topics from primary school students, with this year's competition presenting the following finalists:
Helen Elias from St Monica's North Parramatta, "Australian with a Lebanese Heritage"
Cooper Falzon from Corpus Christi Cranebrook, "PTSD"
Carmen Nakhoul from Mother Teresa Westmead, "COVID-19"
Aidan D'Silva from St Andrew's Marayong, "My Journey with Autism"
Florencia Perez-Eaton from St Thomas Aquinas Springwood, "Paper"
Dante Wesser from Our Lady of Lourdes Baulkham Hills, "Vaping - the New Killer"
Returning for the first time after a two-year hiatus due to COVID-19, the competition held at the St John XXIII Catholic College Auditorium in Stanhope Gardens reconnected students, teachers, staff and parents from Catholic Education Diocese of Parramatta (CEDP) schools.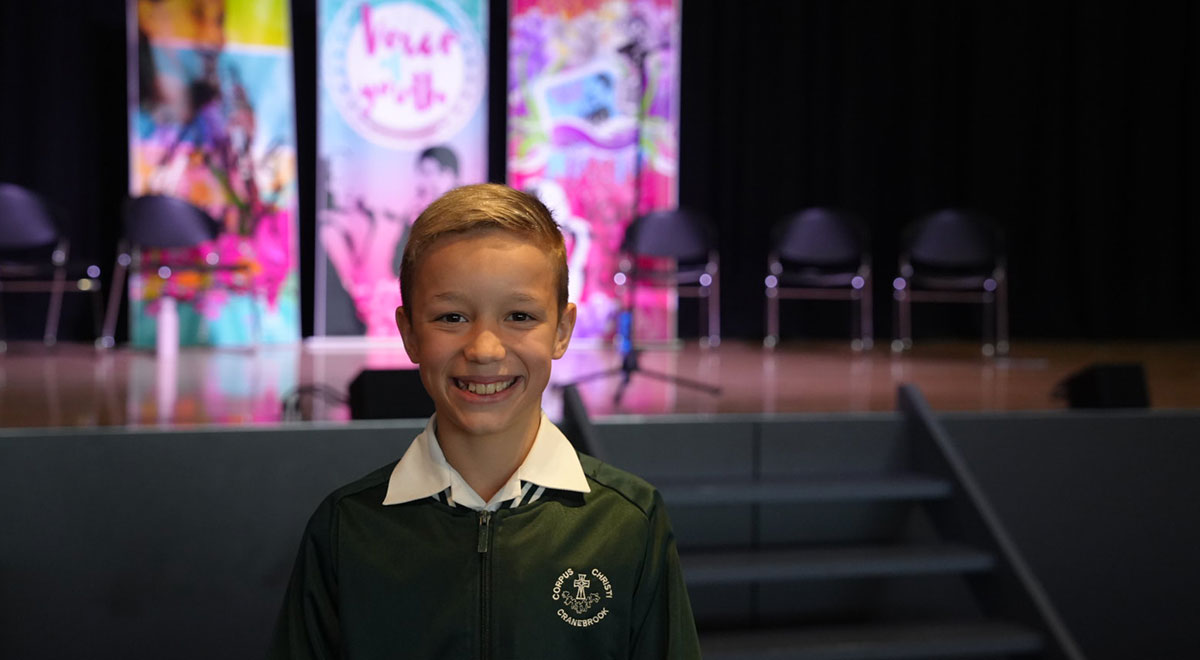 Voice of Youth organiser and MC Attila Lendvai emphasised the importance of the competition in providing students with a platform to voice their thoughts and draw attention to current social issues.
"It's a really important way to celebrate this aspect of learning. We're a system of schools that's about learning. It's an aspect of learning that is very direct and very upfront, so when a kid gets up there, they're on their own, delivering their speech," said Attila. "You're inspired by what you hear, you're moved by what you hear, and that's the power of the Voice of Youth".
Students are judged on their abilities through a set of criteria, including the quality of their thesis statement, speech delivery, gestures, tone of voice and overall effect.
The judges were particularly impressed by Aidan's performance which won the Voice of Youth Social Justice Award for his eye-opening speech on the reality of living with Autism. Aidan said his speech inspired him to be a voice for others.
"There are common myths and stereotypes connected to Autism, and today I am determined to do something about it for those persecuted because of a disability. I say, do not discriminate against people with disabilities. Treat us as we are equal to you."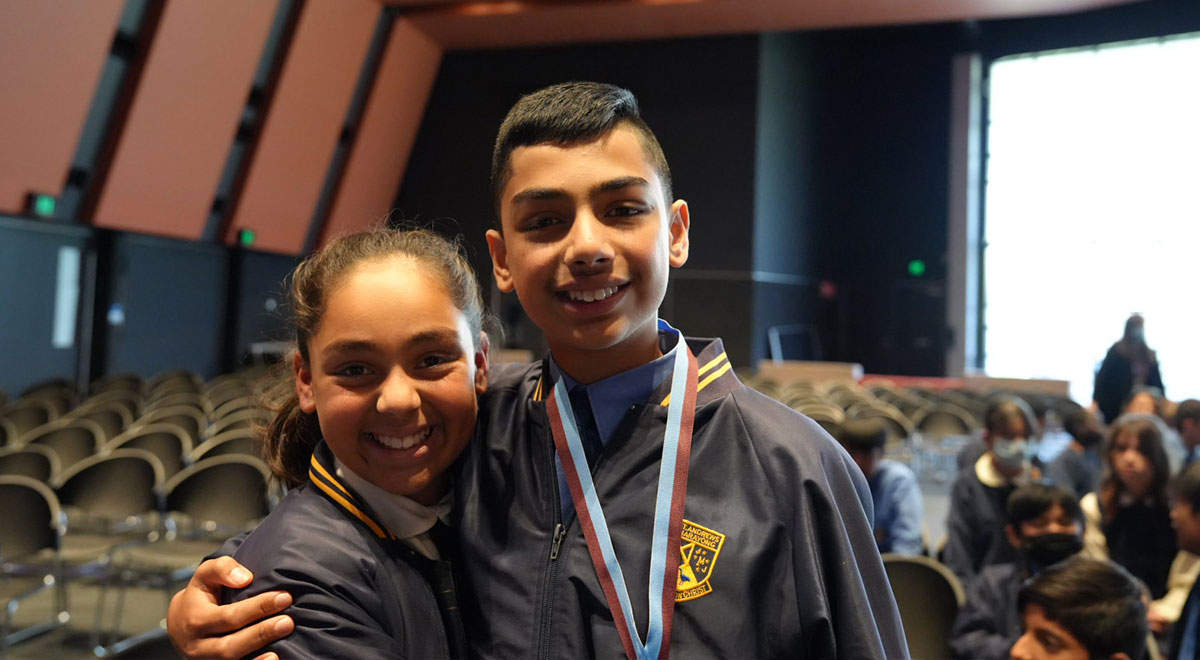 The competition's overall runner-up was Dante, with his powerful address on vaping and its harmful impacts on contemporary youth.
"We need to raise the awareness amongst our Youth and educate them on the dangers of vaping. We need to act as a community. We need to stop and share this word. I am asking you today to make a difference in this world by making sure you share the knowledge that you have gained, and please keep yourself and your friends away from this new killer".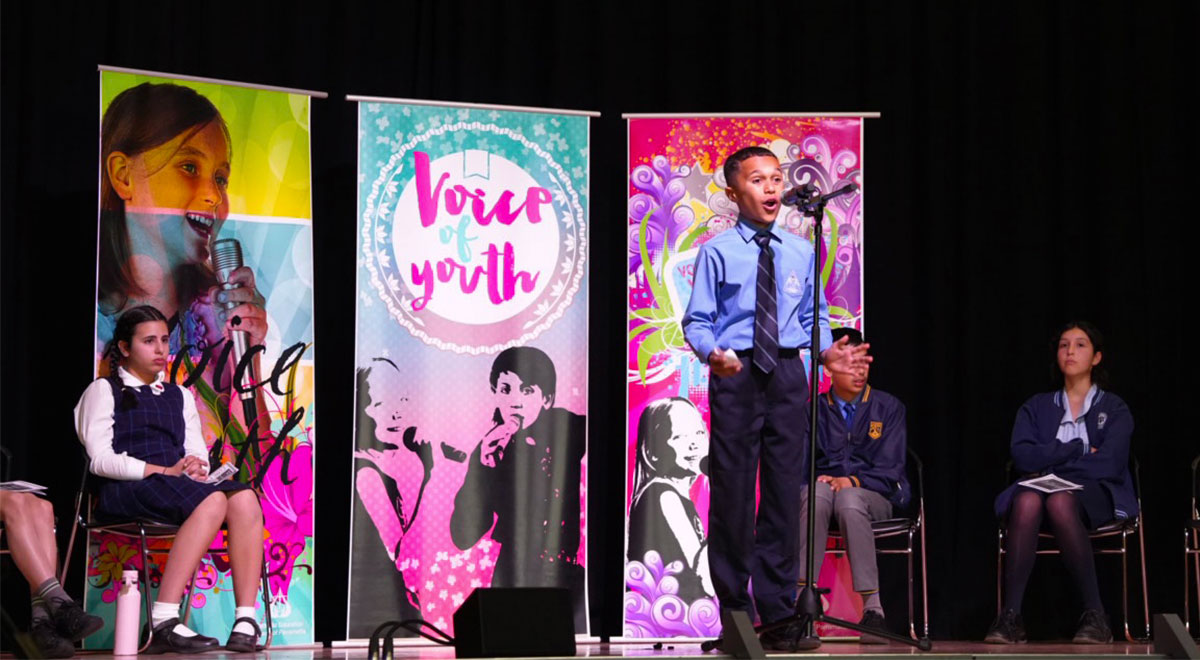 St Thomas Aquinas Springwood student Florencia took out the winning title with her creative speech on the simple power of paper. "It isn't the piece of paper itself; it's the potential it holds, the wonders and revolutionary ideas that could fill the world. Top of the peak art and fantasies. Dreams. But how could any of that be possible without a piece of paper?"
Florencia couldn't be happier to be the 2022 Voice of Youth award winner. "It is extremely and overwhelmingly exciting. It's really, really exciting. I did not expect this at all when I wrote my speech. I didn't think I was going to make it this far, but I'm so happy I did."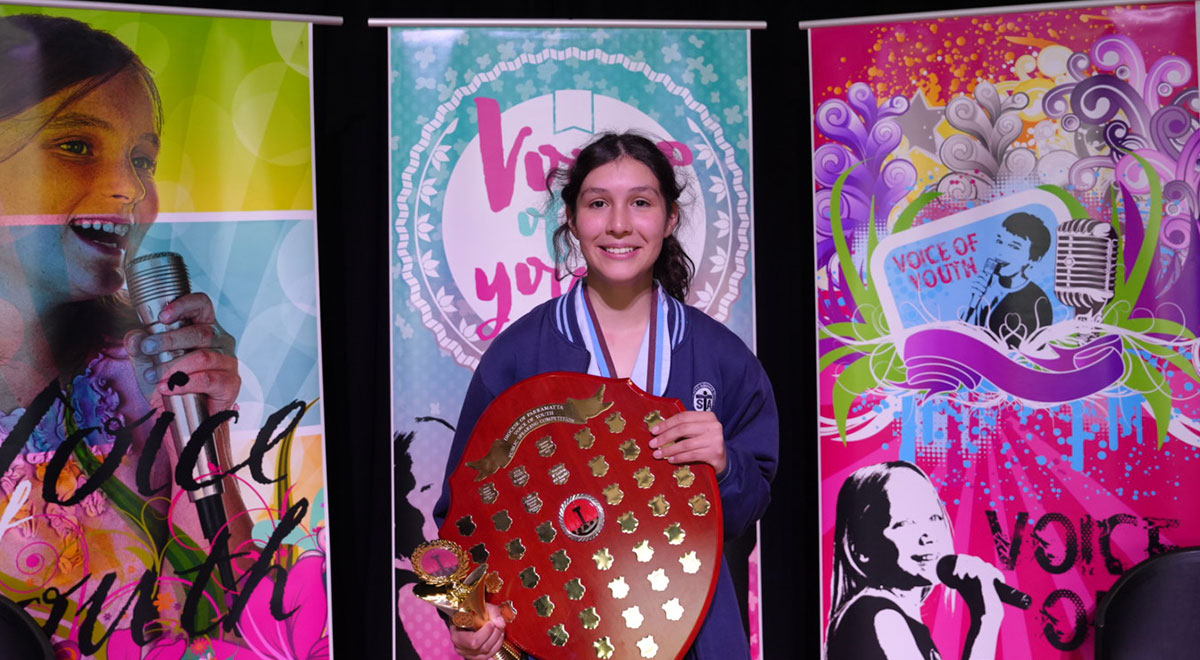 Attila Lendvai said this year's competition was particularly strong. "I've been involved in the Voice of Youth for close to 30 years. It's such an awesome competition for kids. It really celebrates our students and their learning. It's been going on for 35 years, but the competition just gets better and better every year".